We harnessed the power of AI to generate imaginary products that might someday be pitched by entrepreneurs on Shark Tank. 10 products were devised, with ChatGPT writing the product descriptions and Midjourney drawing the product images.
The results are mind-blowing, but not the most realistic. After all, nowhere is to be seen a run-of-the-mill beverage that distracts you with its snazzy packaging design and social cause.
Nevertheless, we now present to you 10 Shark Tank products as imagined by artificial intelligence. Would these garner interest from our Sharks? How would their sales look? You be the judge!
GreenGenius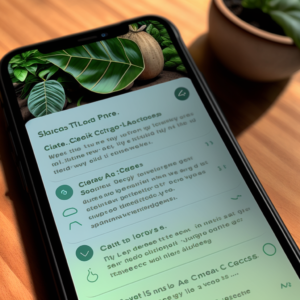 GreenGenius is an app that helps users reduce their carbon footprint by tracking their daily habits and offering personalized suggestions for environmentally friendly alternatives. The app can connect with smart home devices, public transportation schedules, and local farmers' markets to provide users with relevant information and practical solutions.
SafeSleep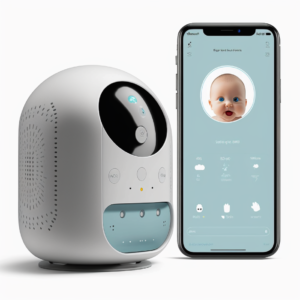 SafeSleep is a smart baby monitor that uses machine learning to detect and alert parents of any changes in their baby's breathing or movement. The monitor also includes a temperature and humidity sensor, night vision camera, and lullaby playback options. The device can sync with a smartphone app to provide real-time updates and historical data analysis.
ZenZone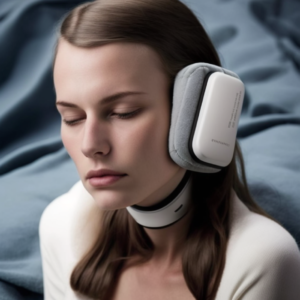 ZenZone is a portable, noise-canceling device that creates a peaceful and calming environment in any location. The device uses advanced soundwave technology to cancel out unwanted background noise, such as traffic, construction, or loud neighbors. The device can be worn around the neck or placed on a desk, and includes a rechargeable battery for long-lasting use.
SuperSpout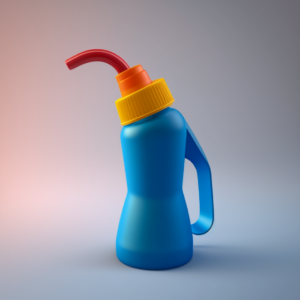 SuperSpout is a flexible and reusable silicone spout that can attach to any beverage container, from water bottles to juice cartons. The spout creates a smooth and controlled pour, minimizing spills and waste. The spout is dishwasher safe and can be easily removed and reattached to different containers.
PetPal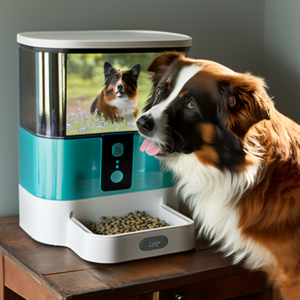 PetPal is a smart pet feeder that uses facial recognition technology to identify and feed specific pets. The feeder includes multiple food compartments and feeding schedules, allowing pet owners to monitor their pet's eating habits and ensure they receive the correct amount of food. The device can also dispense water and has a built-in camera for remote viewing.
GymGenie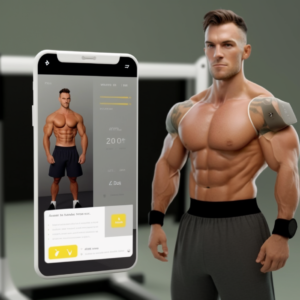 GymGenie is a virtual personal trainer that provides customized workout plans and real-time feedback. The app uses motion sensors and machine learning to track the user's movements and adjust the workout intensity based on their abilities and goals. The app can also sync with wearable fitness trackers and other gym equipment.
LightUp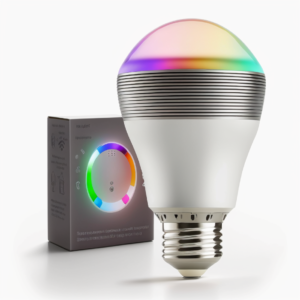 LightUp is a smart light bulb that includes a built-in Bluetooth speaker and microphone. The bulb can be controlled using a smartphone app, allowing users to adjust the brightness, color, and volume. The bulb also includes a voice-activated assistant, such as Amazon Alexa or Google Assistant, to provide hands-free operation.
SunStopper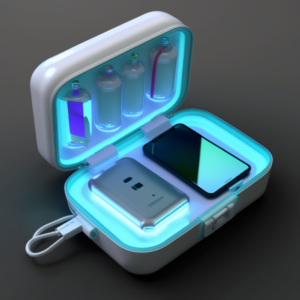 SunStopper is a portable and rechargeable device that uses UV-C light technology to sanitize and disinfect small items, such as phones, keys, and wallets. The device can fit in a purse or backpack and can disinfect items in under 60 seconds. The device also includes a built-in power bank for charging mobile devices.
AquaRider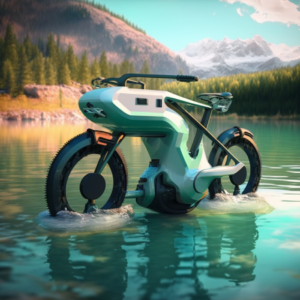 AquaRider is an electric water bike that allows users to pedal and cruise on any body of water, from lakes to oceans. The bike includes a waterproof battery and motor that provides a maximum speed of 20 miles per hour. The bike also includes adjustable seats and handlebars, making it suitable for riders of different heights.
SmartSleep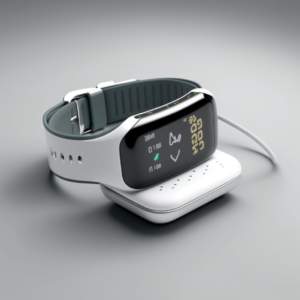 SmartSleep is a wearable device that tracks and analyzes the user's sleep patterns and provides customized recommendations for better sleep quality. The device includes a pulse oximeter, heart rate monitor, and temperature sensor to collect accurate data. The device can also connect to a smart alarm clock, which wakes the user up during their lightest sleep stage.